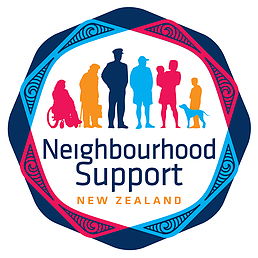 Support us:
Financial support  
You are probably aware that Neighbourhood Support is a Not-For-Profit charity.
There is no fee for being a member. If you are able to offer some financial support,
we would welcome it to ensure we can continue to provide the best service to our
membership. All donations over $5 are tax deductible and a receipt will be issued if
you email and advise of your donation. Our bank account is Palmerston North City
Neighbourhood Support Group
38-9005-0832851-00
Join our Board
If you would be interested in finding out more regarding supporting us by joining our
Board please let us know and I can tell you more and connect you with our
chairperson.  Our meetings are monthly at 12 noon on the third Thursday so doesn't
involve evening meetings (which is especially good on these cold winter nights)  we
are keen to increase the Board membership so do consider finding out more.
Become a Group Contact
Set up a group and become the contact between Neighbourhood Support
Palmerston North and your group. This involves encouraging existing and new
residents to join, communicating changes tof your group to PNNS for updating lists
and considering organizing group get togethers so neighbours get to know each
other so feel more comfortable to look out, reach out and help out each other if
required