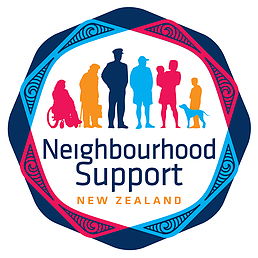 Civil Defence
Good common sense :-
The four basic steps to readiness:
Learn about disasters and how to keep safe

Create and practice a household emergency plan

Assemble and maintain emergency survival items

Have a getaway kit in case you have to leave in a hurry
Key messages about what to do before, during and after an emergency
Below are the key messages from www.getthru.govt.nz about New Zealand hazards.
They have been agreed by civil defence agencies, scientists, emergency services and others as New Zealand's consistent messages.
Here is the list for all the welfare centres for the wider area. Welfare Centre Locations
BURGLARY PREVENTION – TOP TEN TIPS 
Ten simple things you can do to keep your house secure while you're away.
1. Make sure a trusted neighbour or relative know that you are away and get them to keep an eye on your house while you are away.
2. Make sure all of the windows and doors are locked securely before you leave.
3. Lock all sheds, garages and out buildings.
4. Cancel your newspaper and get a neighbour to clear your letterbox every day.
5. Get your trusted neighbour or relative to turn on a light each night and to open and close the curtains to make your house look lived in – even better get a house sitter.
6. Get someone to mow your lawns while you are away.
7. Put away and secure anything that a burglar might be able to use to break into your house, particularly ladders and tools or anything they can stand on to get access to high windows.
8. Get your trusted neighbour or relative to hang their washing on your clothes line and park their car in your driveway occasionally.
9. Trim back all trees and shrubs that obscure the view of your house make sure that passers-by and neighbours can see into your property. Burglars don't like to be seen.
10. Leave a battery powered radio on while you're away. The sound of talking coming from your house may deter a burglar.
Here is a list of a few things NOT to do:
1. Don't announce your absence on social media and make sure your kids don't put your travel plans on their facebook page.
2. Don't post photos of yourself on holiday on Facebook or Instagram while you are away.
3. Don't leave portable valuables such as laptops, tablets and jewellery in plain sight of the windows.
4. Don't leave door and car keys in an obvious place.